Quick Facts
120
Total Credits

Includes transfer credits, electives and core courses.
8
Nursing Core Courses

Study relevant nursing topics in our core curriculum.
8-Week
Course Length

Complete your degree faster with 8-week classes.
Lead with Expertise and Compassion
with an Online RN-BSN
Carlow University's online RN to BSN program provides a highly flexible and student-centered learning environment designed to help you grow professionally and ethically in nursing practice. Our program allows you to develop your healthcare career while expanding on the principles that led you to enter the nursing field.
Available to registered nurses with an active nursing license, the program prepares you to take the next step in your career. Through our coursework, you'll explore evidence-based practice, nursing informatics, interdisciplinary collaboration, compassionate patient care and more. Upon graduation, you'll be prepared to pursue intellectual endeavors and respond to challenges ethically in the spirit of cultural competence and social justice.
Our responsive faculty and supportive community care deeply for students and work hard to ensure you meet your goals. With the help of a dedicated program-level faculty adviser, you'll prepare to obtain a position in nursing leadership or pursue graduate study in our RN-BSN to MSN accelerated program.
The CCNE-accredited RN-BSN program is known for graduating quality nurses who can lead in their chosen specialty areas. Carlow offers a tuition discount of 10 percent for nurses working in healthcare at many institutions, including the University of Pittsburgh Medical Center, Allegheny Health Network, Excela Health and Heritage Valley Health Systems.
Be more competitive and impactful with a Bachelor of Science in Nursing. Our curriculum is asynchronous, 100 percent online and requires limited clinical practicum hours. Graduate in as few as 11 months and begin making a difference in the world of nursing.
Advance Your Nursing Career
40%
Growth
According to the Bureau of Labor Statistics, the employment of nurses is expected to grow much faster than the average by 2031.
371,500
New Jobs
The Bureau of Labor Statistics predicts hundreds of thousands of new nursing positions will be added between 2021 and 2031.
Core Courses
| Course | Credit Hours |
| --- | --- |
| Nursing Leadership and Management for the RN | 3 Credit Hours |
| Professional Concepts and Practice for the RN | 3 Credit Hours |
| Writing Skills Lab for the RN | 1 Credit Hour |
| Advanced Nursing Care for the RN | 4 Credit Hours |
| Nursing Research, Informatics and Decision Making for the RN | 4 Credit Hours |
| Legal, Ethical and Political Considerations for the RN | 3 Credit Hours |
| Community Health Nursing for the RN | 4 Credit Hours |
| Capstone: Evidence-Based Practice | 2 Credit Hours |
Succeed with a Unique Online Experience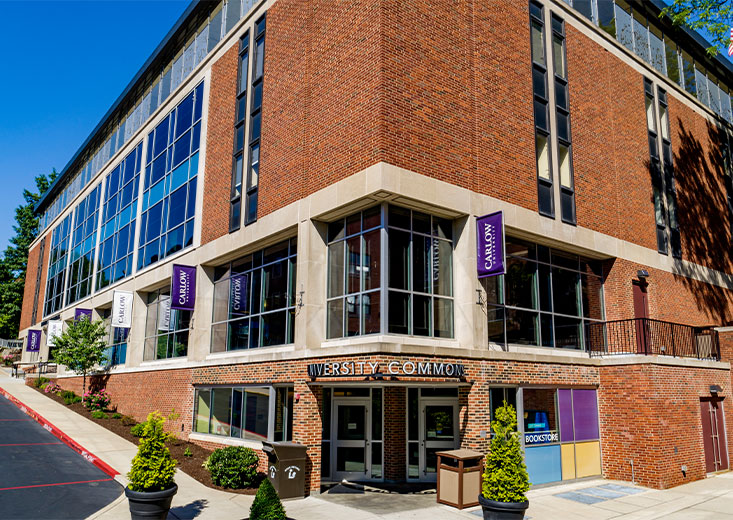 About Carlow University
Carlow is a private, co-educational, Catholic university located in the heart of Pittsburgh, Pennsylvania. Founded by the Sisters of Mercy in 1929, Carlow's curricula and partnerships reflect its strong commitment to social justice, along with ethical, forward-thinking and responsible leadership and service to the community. Rooted in its Catholic identity and embodying the heritage and values of the Sisters of Mercy, Carlow offers educational opportunities for a diverse community of learners. Transformational coursework and experiences at Carlow empower learners to excel in their chosen work as compassionate, responsible leaders in the creation of a just and merciful world.